sábado, 28 de junio de 2008
Mi first Quick Page with Nana and Tay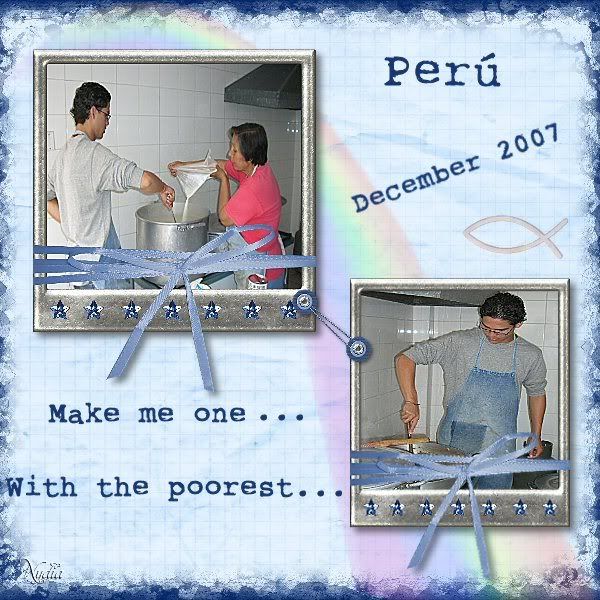 Alejandro en Perú de misión
Alejandro in Perú on a catholic mission
Credits: Scrappers4life kit -Freebie-Jeans Extravganza add on Digitalarts-cafe
Credits: A-liya's June color challenge freebie My Small Caprice
Digitalarts-cafe
Credits: Miscelaneous kits
Sunshinestudioscraps
Publicado por

Nydia
en 19:54
No hay comentarios:


viernes, 27 de junio de 2008
Mi hermosa mami conmigo en el aeropuerto el año pasado en Puerto Rico
This is my beautiful Mom with me last year at the airport in Puerto Rico
Mami y mis hijos en el zoológico en julio del 2006
My mom and my kids at the zoo, July 2006
Credits: Mother Knows Best Collab kit Digitalarts-cafe
Publicado por

Nydia
en 21:54
2 comentarios:


This was my first LO really... My beautiful great grandmother
My First LO for a community, celebrating My oldest daughter's graduation...
Mi Bisabuela con su hijo Mario y su familia...
My great grandmother with her son mario and his family...
Kit: No Milk No Sugar Digitalarts-cafe
Publicado por

Nydia
en 20:40
No hay comentarios:


Hola! Bienvenidos a mi blog, y a mi nueva pasión, el scrapbooking digital. Mi nombre es Nydia, puertorriqueña viviendo en el ombligo de la luna, Mexico.
Tengo tres bellos soles, lariana, Alejandro y Taína, quienes son mi orgullo... Los conocerán pronto pues casi todos mis scraps son con ellos.
Me inicié en paint shop y con él sigo, siendo mayormente creadora de fondos y firmas...
He ido aprendiendo poco a poco y espero seguir aprendiendo más!
Hi! Welcome to my Blog, and my new passion: Digital Scrapbooking. My name is Nydia, a puertorican living in "the moon's navel", Mexico.
I have three beautiful suns, Lariana, Alejandro, and Taína, who are my pride! You'll meet them soon beacuse most of my scrapping is about them.
I started using paint shop pro and still continue working with it. I'm mostly a tagger and backgrounds designer.
I've been learning step by step and hope to keep learning more!
Publicado por

Nydia
en 19:45
1 comentario: